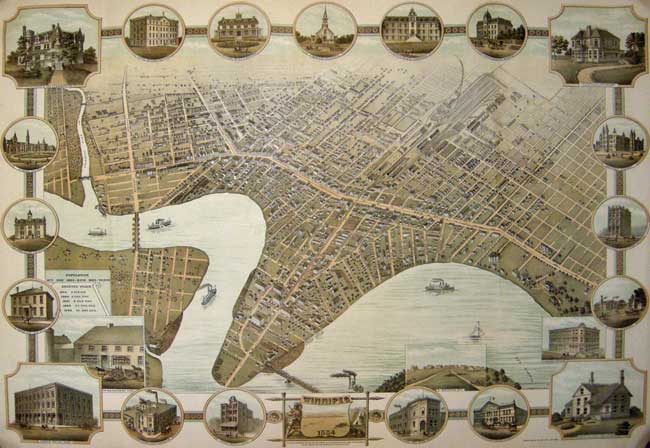 WINNIPEG 1884
W. G. Fonseca Mortimer & Co. Ottawa, 1884
Colour Lithograph 29 x 391/2" (73.5 x 100.5 cm) Ref. LRA934/ENN/dd.sa > DOLN PRICE CODE F
A splendid full colour lithographed birds-eye view plan of the city of Winnipeg, Manitoba at the height of its boom era. Centered on Douglas Point at a bend in the Red River, the original settlement site, The city's phenomenal expansion and population growth from 8, 000 souls in 1880 to over 30,000 by 1884 is well illustrated by this plan.
A FULL CATALOGUE DESCRIPTION ACCOMPANIES THE PURCHASE OF THIS SPLENDID ORIGINAL MAP
Home | Contact | Location | Links | Antique Prints | Fine Art | Antique Maps | Omnium Gatherum | Specialty Services